Architectural Mesh
As China specialized manufacturer and supplier, we export architectural mesh in various materials, styles and treatment for building decoration, both indoor and outdoor. The metal materials includes Stainless Steel such as AISI304, AISI316, AISI316L, Copper coated steel, Galvanized mild steel, Aluminiumized Steel, etc. We supply three types of architectural mesh according to processing: woven architectural mesh fabric, perforated metal screen and expanded metal mesh sheet.
Architectural Mesh or Screen is used by the building industry because its variety of material, structure and styles. This special purpose metal mesh has beautiful metal color, concise style, good function, fashion feeling and decorative elements.
We can provide creative metal mesh fabric for architecure & decorations and these products are used mainly as decorative coverings for the whole buildings, walls, ceiling or floors.
In architecture design, woven wire mesh fabrics, perforated metal mesh and expanded mesh are widely used for decoration as:
Wire mesh facades ;
shade screens ;
Architecure ceilings;
Metal draperies for walls ,partition and isolation screens;
Staircases isolation screen ,elevator cabins screen;
Floor covering fabrics ;
Other special uses.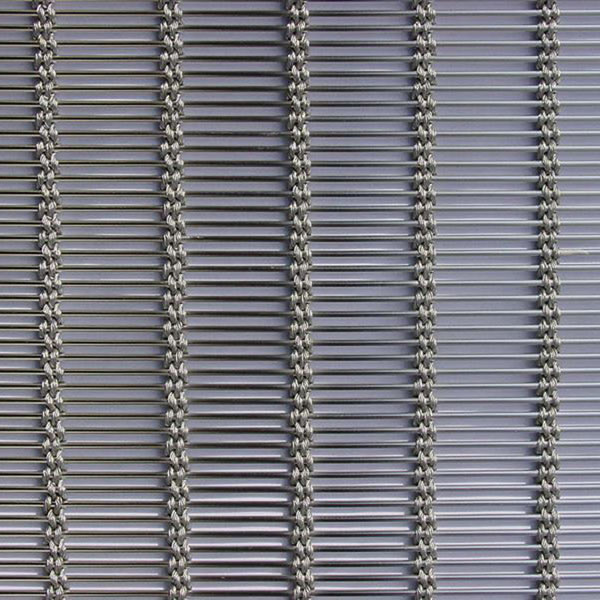 Stainless Steel Knitted Mesh Fabric for Interior Wall Decorating
Aluminum Chain Link Fabric Offering Decorative Patterns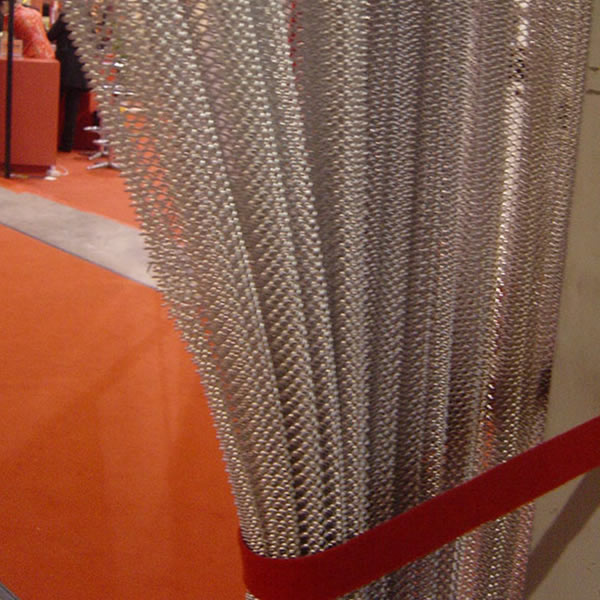 Metal Screen Used as Spacing Curtains

Application Details of Woven Wire Mesh in Architectural Uses:
.
Creative Weave Metal Fabric Offering the Following Features:
Aesthetic appeal
Unique design and appearance
Versatile
Style and functionality
Architecturally inspired
Strength
Variety of openings and sizes
Product Applications
Decorative Accents
Security
Ventilation
Ceiling Panels
Signage
Shelving
Privacy
Store Fixtures
Sun Shades
Ornamental
Facades
Infill Panels
Grilles
Partitions Accents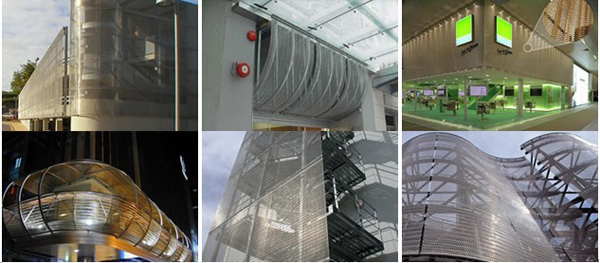 Photos Illustrations of Architectural Mesh Screen: Facade, Wall and Structures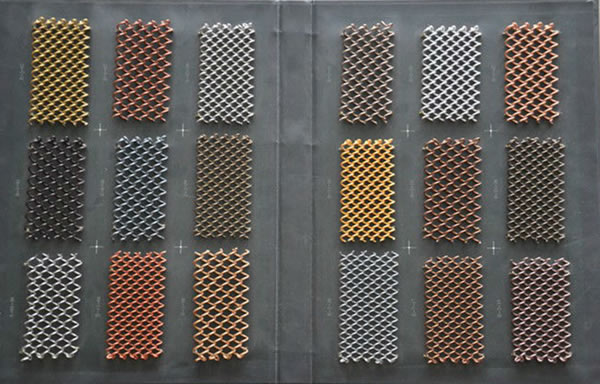 Expanded Metal Panel for Architecture Uses